Font size can also be font-size:25px;
|
BOB WOODWARD "FEAR"
Click Image to Enlarge
This is Bob Woodward's book titled "Fear: Trump In The White House". 421 pages. Hardcover book with dust jacket measures 6¼"x9¼"x1¼". 16 illustrated pages in the center of the book. Published in 2018 by Simon & Schuster. Weighs 1 pound 5 ounces. In very good condition.
Click Image to Enlarge
"Fear: Trump in the White House" is a non-fiction book by American journalist Bob Woodward about the presidency of Donald Trump. The book was released on September 11, 2018. Woodward based the book on hundreds of hours of interviews with members of the Trump administration. The book's publisher Simon & Schuster announced that it had sold 1.1 million copies (across all formats) in the first week of its release, making it the fastest selling opener in the company's history.

| | |
| --- | --- |
| I accept | |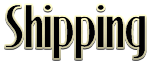 This 1 pound 5 ounce book will ship from Los Angeles in plastic wrap, wrapped in Bubblewrap, and then placed in a corrugated cardboard box to keep postage just under 2 pounds. Under your address I'll write HANDLE WITH CARE. Consider these shipping options from which paypal takes 2.9% of the payment plus 49¢, and then the post office takes $3.45 for Media as of the January 24, 2021 price hike:
► &nbspUNITED STATES
Media Mail, up to 10 days, is $3.60; Priority Mail in a flat rate envelope, 2-3 days, is $8.50; and Parcel Post is $15.15. The package will be sent immediately after receipt of payment.
► &nbspALL OTHER COUNTRIES
See additional fees for your country by clicking on the Shipping & Payments tab above. The handling fee is there to recoop the loss when ebay takes 10% of the shipping.
00968
Payment Methods
Shipping $3.60

Payment Policy
I accept paypal, money orders, cashier's checks, and cash.
Shipping Policy
I ship immediately after receiving payment.
Return/Exchange Policy
I do not accept returns.
Other Policies
I promise to give you the same service I would hope to get from another seller.
Please Login or Register first before asking a question.