You will receive 20 neatly-clipped manufacturer's coupons from June 30 weekend inserts. Each one is good for buy two Wet N Wild Eye products and get one free. Expiration date: July 28, 2019. Don't need 20? Trade the extras for other coupons from my auctions of equal listing value. I'll ship in a standard envelope and ask for actual cost of postage of 55 cents. Combine auctions and still pay only actual postage. Around 60 coupons can ship for 55 cents.
I'm not selling the coupons, but rather your bid goes towards my costs to buy 20 Sunday newspapers, and my time spent clipping the coupons, sorting them, and then packaging them. Plus there's my trip to the post office.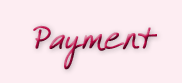 I accept Serve, Money Orders, PayPal, cash, cashier's checks, and Chase Bank.

First Class shipping is 55 cents or Priority Mail, 2-3 days, is $7.70. I go to the post office every day and will mail your coupons right after I receive payment.
Email me at: aquaease@att.net if you want to inquire about anything at all.