For a 2006 Toyota Rav4 4 cylinder all wheel drive 89661-42c30 Works 100% tested in my own car. Bought because we thought the ECU/ECM on our car was bad. After install we discovered it was actually a disabled alarm. We decided to put the original back in and sell the one we bought.
Paid $175.00 ($150 + $25 shipping) from Pasco auto wrecking. 100% working. Free shipping included!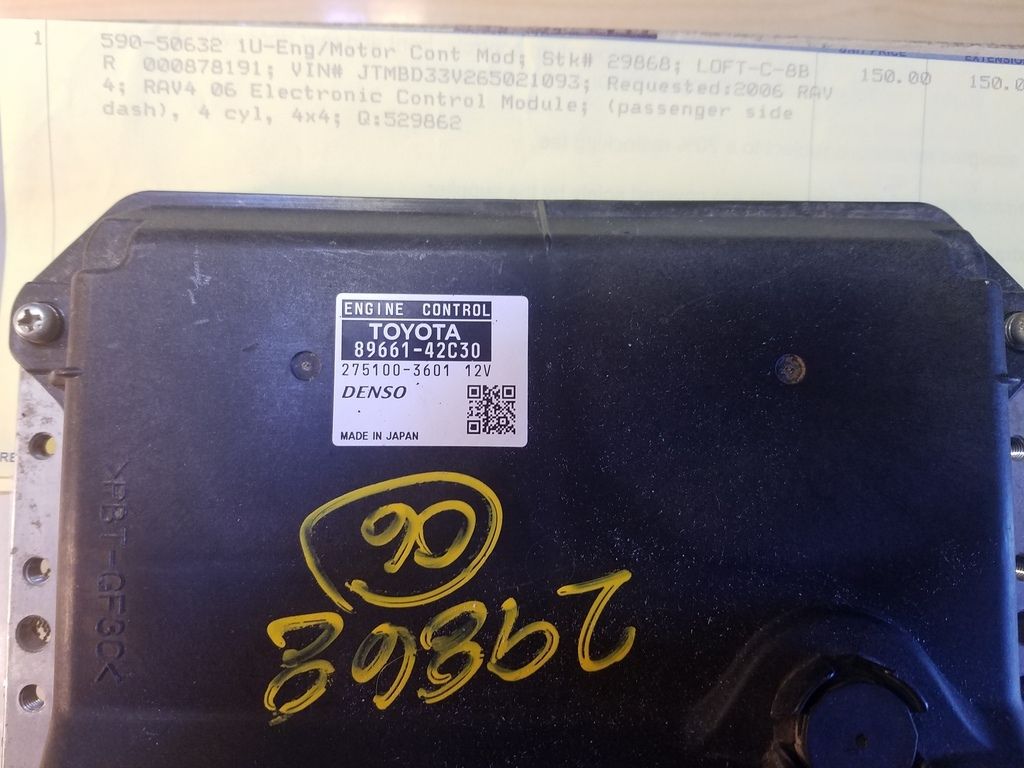 Brand Toyota
Mfg Part # 89661-42c30
00462
Payment Methods
Shipping USPS, FREE Shipping

Payment Policy
Paypal or Stripe payments (CC) accepted
Shipping Policy
USPS priority shipping ships out the same day. For packages over $100, signature confirmation required.
Return/Exchange Policy
If the product is DOA or not as described in any way, buyer can return the product for a refund. Buyer pays shipping costs.
Digital Goods Policy
Digital Goods return policy
Please Login or Register first before asking a question.