Aloha and Welcome to Our Spring Fling Hawaiian Shirt Special Sale! :)
We will Combine Shipping on Multiple purchases at these incredible Sale prices, Simply place your order and we'll Have Google Checkout send you an invoice!
Have Fun and Mahalo! :D
*~Everything in this shop is 25% to 75% OFF from our other shops, so have FUN!~* :D
Please see our 100% positive feedback here:

*~Many more pictures and shop policy below!~* :)
HAWAIIAN SHIRT Black & Tan -= TORI RICHARD of HAWAII =- Floral ALOHA Print VISCOSE Men's Size XL!
Why pay $80.00+ for this shirt, when you can pick it up here on sale right now for just $10! :D
A Classic Hawaiian Design by TORI RICHARD of HAWAII, the world's premier resort wear designer, founded in 1956 (Tori Richards Hawaiian Sports Shirts start at $80.00 new and continue upwards of $200!). Another Sensational Unique, Copyrighted Print in a Bold Tropical Leaf Design in Masculine Tan and Gray on a Midnight Black Background, Top Quality Details throughout, Black Collared Neckline, Wide Cut Sleeves Trimmed in Black Ribbing, Full Cut Comfortably Body, TOP QUALITY All Double Stitched Seams, Coconut Shell Button Closures at the Neckline and Chest, Casual and Classy Pull~Over, Golf Shirt Style, Composed of EXTRA SOFT 55% Cotton 45% Viscose (rayon) with a PERFECTLY MATCHED POCKET at the Left Chest and the Trim is (collar and sleeve edges) 50/50 Ribbed Cotton Poly! :)
Tagged a Size Extra Large (xl, xlg, x lrg, x lge), but here are some Measurements for your Perfect Fit:
Shirt: Shoulder seam to Shoulder seam across the front 21 inches, Underarm to Underarm/Chest 50 inches around, Waist 48 inches around and Overall Length is 31 inches from the top center back neckline to the hemline!
**Condition** In EXCELLENT, extremely well cared for and rarely worn Condition with no visible flaws at all to report!
Check this discounted price HERE!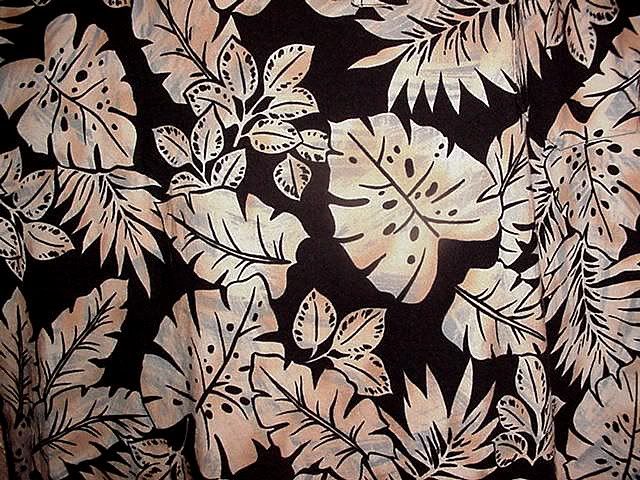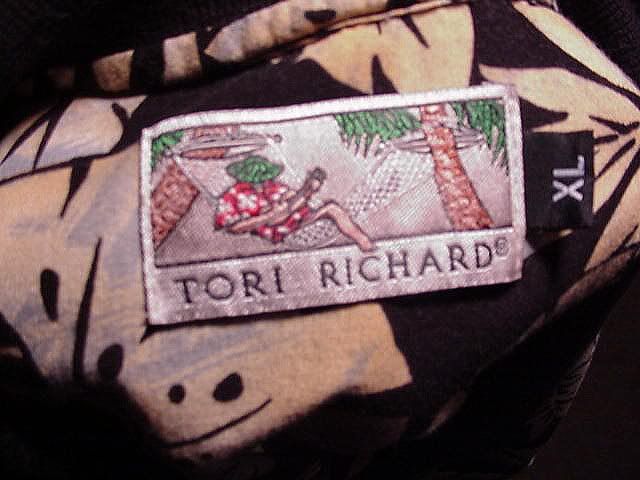 Packed away for many years, so you may wish to launder prior to wearing to freshen the fabric from storage!
Viva Las Vegas! :)
Stock #145