*~Everything in this shop is 25% to 75% OFF from our other shops, so have FUN!~* :D
Please see our 100% positive feedback here:

*~Many more pictures and shop policy below!~* :)
BIG and TALL SHIRT New York -= AUTHENTIC KANI JEANS =- Los Angeles California Multi BLUE KARL Mens Size 3XL/3X!
A COOL and FUN Design, Labeled "KANI JEANS" "The Original Established Since 1989", from Brooklyn New York to Los Angeles California, Kani Jeans Brand has been TREND SETTING Fashion for over TWO DECADES now and this Shirt is no exception!
Shades of Denim Blue, mixed with Navy Blue and Deep Powder Blue, Script and Block SIGNATURE throughout the Airbrushed Look Print, AUTHENTIC KANI JEANS Matching Pearly Blue Buttons with "Kani Jeans" etched in each one, Dark Blue Collared Neckline, Looped Fabric at the Neckline, there is not a button there, *However* there are two extra Spare AUTHENTIC Kani buttons on the inside, Wide Square and Extra Full Cut Sleeves and Body, Double Layered Back Shoulder Panel, Left Chest Front Pocket, Composed of 100% Poly that has the Feel of a Luxurious Viscose! :)
Size 3X (xxxl, 3xl, xxx-large), but here are some Measurements for your Perfect Fit:
Shirt: Shoulder seam to Shoulder seam across the top front 25 inches, Underarm to Underarm/Chest 62 inches around, Waist 62 inches around and Overall Length is 35 inches from the top center back neckline to the hemline!
**Condition** In SUPERB and quite possibly NEVER WORN Condition with no visible flaws at all to report!
Check this discounted price HERE!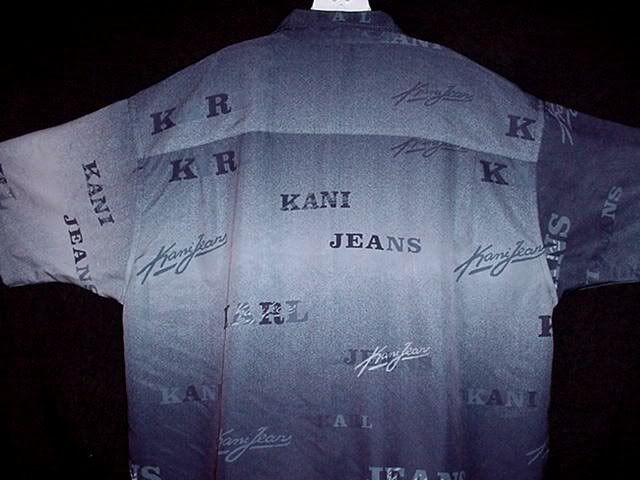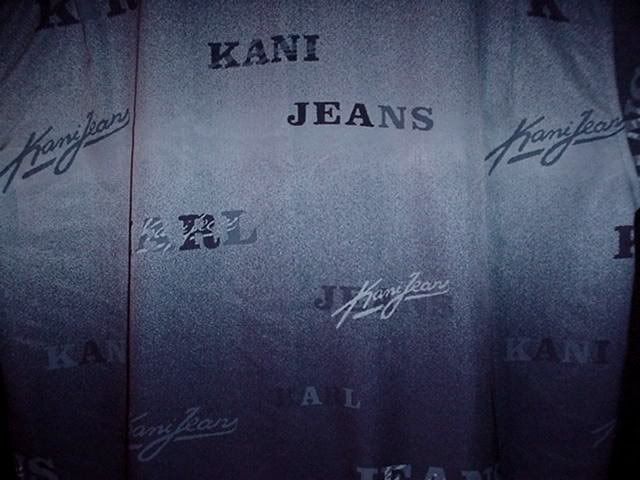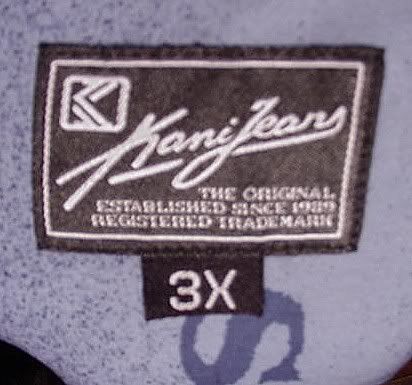 Packed away for many years, so you may wish to launder prior to wearing to freshen the fabric from storage!
Stock #153