*~Everything in this shop is 25% to 75% OFF from our other shops, so have FUN!~* :D
Please see our 100% positive feedback here:

*~Many more pictures and shop policy below!~* :)
VINTAGE HAWAIIAN SHIRT Vertical Floral -= MADE in HAWAII =- Surfer Shirt with BOLD HIBISCUS Print Men's S!
Aloha shirts look killer on men or women, worn open with a tank top underneath! That easy, breezy casual, yet classy look! :)
A Classic VINTAGE Hawaiian Design Labeled "ROYAL CREATIONS Made in Hawaii", Huge BLOCK Floral HIBISCUS Print in SNOW WHITE and Edged in LIGHT GREY with an Underlying LARGE FLORAL Print in a Lighter Blue, all on a Sort of MOTTLED, DEEP NAVY BLUE Background, Collared Neckline, Wide Square Cut Sleeves and Body, Double Pleated Back, Double Layered Back Shoulder Panel, Three Coconut Shell Button Closures (the bottom one has been changed out for a shell colored one), Composed of Cool and Crisp 100% Cotton with a Pocket at the Left Chest! :)
Size Small (s, sm, sml), but here are some Measurements for your Perfect Fit:
Shirt: Shoulder seam to Shoulder seam straight across the top front 17 inches, Underarm to Underarm/Chest 42 inches around, Waist 41 inches around and Overall Length is 27 inches from the top center back neckline to the hemline!
**Condition** In EXCELLENT Vintage Condition with no visible flaws at all to report!
Check this discounted price HERE!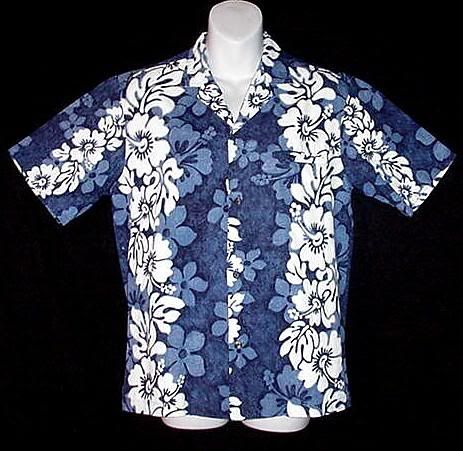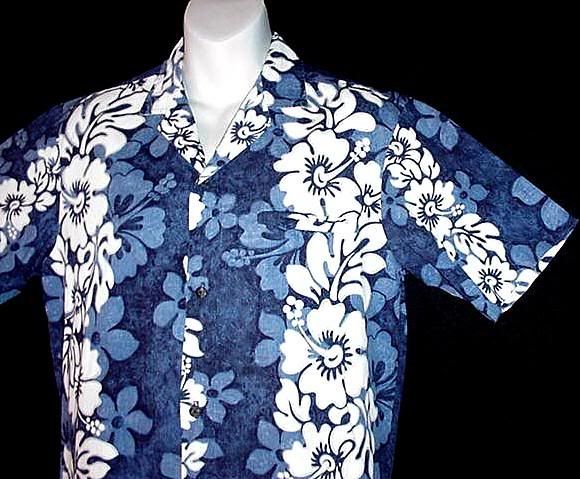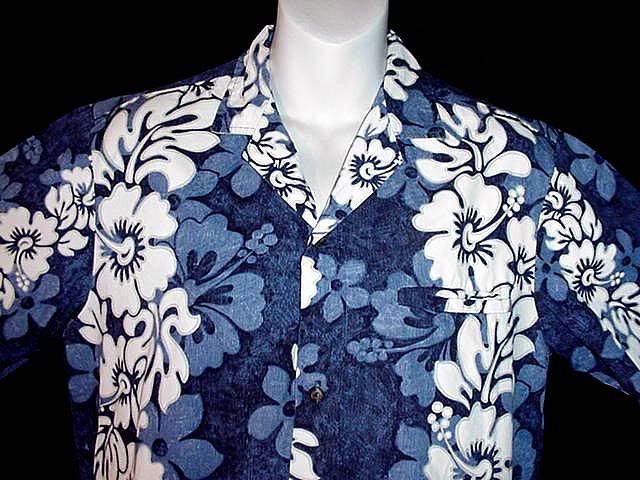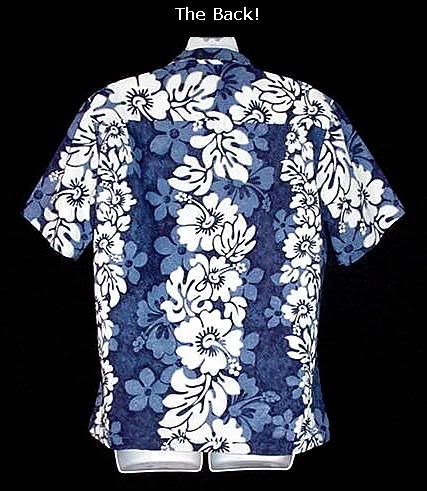 Packed away for several years, so you may wish to launder prior to wearing!
Stock #175