A1wholesalefragrance
1 oz. Clear Glass Spray Bottle of Therapeudic/Sensual Massage Oil
Our truly conditioning blend of natural oils will help to soothe, comfort and relieve aches and pains. Blended to give you maximum hydration and ease of use, easily gliding over the skin. Offer your clients and/or loved ones a wonderful therapeudic massage or a gift of a sensual massage by using our wonderful 100% pure and natural lightly scented massage oil. Ingredients: Sunflower oil, Sweet Almond Oil, Apricot Kernel Oil; comes in 1 oz. clear glass spray bottle that measures 4 1/4" H x 1 1/4" W. This size is great for personal usage and makes it so much easier to apply than the normal pouring bottles that can lead to disasterous mishaps; for external use ONLY. Simply spray some oil in the palms of your hands or directly on the area and massage away all that tension-pure heaven in a bottle. This oil is great for rough hands, elbows, knees and feet too. This has a nice natural light scent from the combination of oils but, if you'd like to add fragrance see our 1 dram listings where you can pick the scent and add for a wonderful scented massage/body oil. Do reuse this spray bottle once it's empty for massage oil refill or fragrance oil. This isn't a cheap thin glass type bottle but, a heavier thicker glass.
This will come to you boxed with popcorn added for safe and secure shipping straight to your door. If we feel that an item could be damaged in shipping, we will box it to avoid this.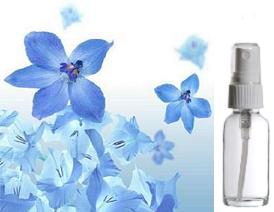 NOTE: Want to give your partner a Sensual Massage but, not sure how? Go to the following link. It has step by step instructions. Try something new and exciting-enjoy!
http://www.ehow.com/how_2163191_give-sensual-massage.html

Thanks for stopping by and us to your favorites.
HAPPY SHOPPING!