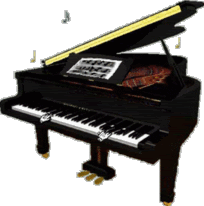 Wishing That Vacation Would Last Forever

13 mostly exciting adventures for the traveling pianist.
Clever titles enhance these pianistic adventures.
Appropriate for Elementary Pianists.
By John Robert Poe

Please see table of contents for selections.

Table of Contents
Getting An Early Start
Listening To Stories That Begin, "When I Was Your Age..."
Letting Your Mind Wander To Far Away Places
Getting Bored On The Interstate Highway
Enjoying a Brief Stop At Echo Canyon
Trying Not To Get Too Scared While Going Through The Tunnel
Hearing Strange Night Sounds Outside Your Tent
Waiting For The Sun To Rise
Happy To Be On The Road Again
Passing Through Indian Country
Having More Fun Than You Thought You Would
Wishing That Vacation Would Last Forever
Begging To Stay Just One More Day
Thank you for taking the time to visit.
Click the link below to tour my Blujay Store.
Template by Lesley's Auction Template Designs
Brand Neil Kjos Music Company
Mfg Part # WP126
Payment Methods
Shipping $1.48

Payment Policy
I accept PayPal and Money Orders only. PLEASE NOTE: NO PERSONAL CHECKS. Payments due and payable within 10 days of close of sale. INTERNATIONAL BUYERS please wait for your postage to be adjusted for your country. You must be PayPal acceptable. I only accept credit card payments through PayPal. NO EXCEPTIONS!

Shipping Policy
I will combine shipments for multiple purchases. Please do not pay for your items if you are purchasing multiple items. Please wait until the invoice is updated with the correct shipping fee. Paid items will be shipped within 48 hours of receipt of payment. All shipping costs for items are fixed and will be paid for by the buyer. INTERNATIONAL BUYERS please wait for shipping charges to be added to your invoice.
Return/Exchange Policy
Before purchasing any music, ask any questions you may have. Be very sure that you understand what you are purchasing. Returns will only be allowed if we have made an error. Errors must be reported within 30 days of shipping invoice.
Please Login or Register first before asking a question.