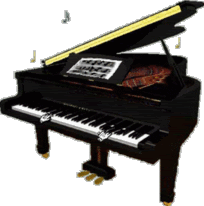 Pretend With Me

Fourteen very short piano solos.
Each piece is constructed around a single idea.
Imaginative pieces kids will love, can be played after the first few months.
By John Robert Poe

Please see table of contents for selections.

Table of Contents
If I Were A Hooty Owl
My Fur Is Long And Soft And Black
Mother Chameleon Warns Her Children
When Kitty Snuggles Close To Me
Butterfly
Lady Bug, Lady Bug
Rushing Here And Rushing There
It's Very Difficult To See
A Big Black Beetle's Slowly Climbing
Silkworm, Silkworm, Silently Spinning
Gee, Dee
Why Is It That Crickets Chirp"
I'll Bet If You Could Understand
When I See An Earthworm
Thank you for taking the time to visit.
Click the link below to tour my Blujay Store.
Template by Lesley's Auction Template Designs
Brand Neil Kjos Music Company
Mfg Part # WP125
Payment Methods
Shipping $1.48

Payment Policy
I accept PayPal and Money Orders only. PLEASE NOTE: NO PERSONAL CHECKS. Payments due and payable within 10 days of close of sale. INTERNATIONAL BUYERS please wait for your postage to be adjusted for your country. You must be PayPal acceptable. I only accept credit card payments through PayPal. NO EXCEPTIONS!

Shipping Policy
I will combine shipments for multiple purchases. Please do not pay for your items if you are purchasing multiple items. Please wait until the invoice is updated with the correct shipping fee. Paid items will be shipped within 48 hours of receipt of payment. All shipping costs for items are fixed and will be paid for by the buyer. INTERNATIONAL BUYERS please wait for shipping charges to be added to your invoice.
Return/Exchange Policy
Before purchasing any music, ask any questions you may have. Be very sure that you understand what you are purchasing. Returns will only be allowed if we have made an error. Errors must be reported within 30 days of shipping invoice.
Please Login or Register first before asking a question.