JUDY BLUNT "BREAKING CLEAN" HARDCOVER BOOK
Description:
NEW 2002 HARDCOVER BOOK WITH DUST JACKET BY JUDY BLUNT "BREAKING CLEAN".
BORN INTO A THIRD GENERATION OF MONTANA HOMESTEADERS, JUDY BLUNT LEARNED EARLY HOW TO ROPE AND RIDE AND JOCKEY A JOHN DEERE, BUT ALSO TO BAKE BREAD AND CAN VEGETABLES. THE LESSONS CARRIED HER THROUGH THIRTY-SIX-HOUR BLIZZARDS!

---
QUANTITY AVAILABLE: 1
PLEASE BE SURE NOT TO PUT MORE THEN 1 (QUANTITY) IN THE ITEM YOU WISH TO BUY, I ONLY HAVE 1 OF EACH ITEM LISTED, IF I HAVE MORE THEN 1 ITEM IT WILL BE STATED IN THE AD.
EMAIL ME WITH ZIP CODE TO GET SHIPPING COST, PAYMENT DUE WITHING 10 DAYS OF PURCHASE.
(PLEASE) DO NOT PAY THOUGH PAYPAL UNTIL YOU GET YOUR INVOICE FROM ME. (NOTE) THE INVOICE I SEND YOU WILL HAVE YOUR TOTAL WITH SHIPPING COST ADDED TO IT SO PLEASE WAIT FOR YOUR INVOICE BEFORE PAYING OR SENDING PAYMENT.
(PAYMENT) I EXCEPT PAYPAL,MONEY ORDERS,CASHIERS CHECK,PERSONAL CHECKS TAKE 10 DAYS TO CLEAR,BIDPAY AND GOOGLE CHECKOUT
(TO INSURE ITEMS) US $1.35 UP TO $50.00,$2.30 UP TO $100.00. (FOR INTERNATIONAL) $1.90 UP TO $50.00,$3.05 UP TO $100.00.
(DELIVERY CONFIRMATION) PRIORITY MAIL $.50,PARCEL POST $.60.
(SHIPPING) IF YOU WANT SHIPPING COST PLEASE FEEL FREE TO EMAIL ME AND GIVE ME YOUR ZIP CODE.THERE IS A $1.00 HANDLING FEE ADDED ON TO THE SHIPPING COST SOMETIMES MORE IF I HAVE TO USE SPECIAL PACKAGING,I ALSO COMBINE SHIPPING TO SAVE YOU COST,I WILL SHIP TO SAVE YOU THE MOST MONEY.
(REFUND) IF ITEM ISN'T AS DESCRIBED I WILL GIVE FULL REFUND AFTER ITEM IS SENT BACK TO ME.
EVERYTHING SOLD AS IS!!
Pay for this online auction using BidPay® - Seller BidPay ID: debsgreatfinds



BidPay.com
---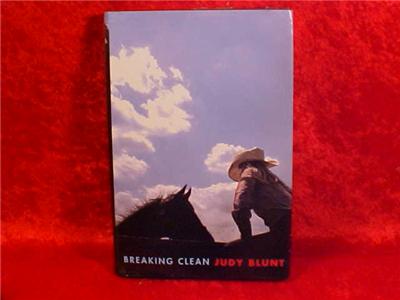 Payment Methods
Shipping see description.

Payment Policy
(Payment) I EXCEPT PAYPAL,POSTAL MONEY ORDERS,CASHIERS CHECK,PERSONAL CHECKS TAKE 10 DAYS TO CLEAR.
Shipping Policy
(To insure items) US $195 up to $50.00, $2.95 up to $100.00, $3.05 up to $200.00

(Delivery Confirmation) Priority mail $.90, Parcel post and First class $.90

(Shipping) If you want shipping cost email me your zip code, There is a $3.00 Handling fee added on to the shipping cost, I also combine shipping to save you cost, I will ship to save you the most money.
Return/Exchange Policy
(Refund) If item isn't as described i will give a full refund after item is sent back to me.

For International buyers please contact me for shipping cost! and do not pay until you get an invoice from me!

Everything Sold As Is!
Please Login or Register first before asking a question.